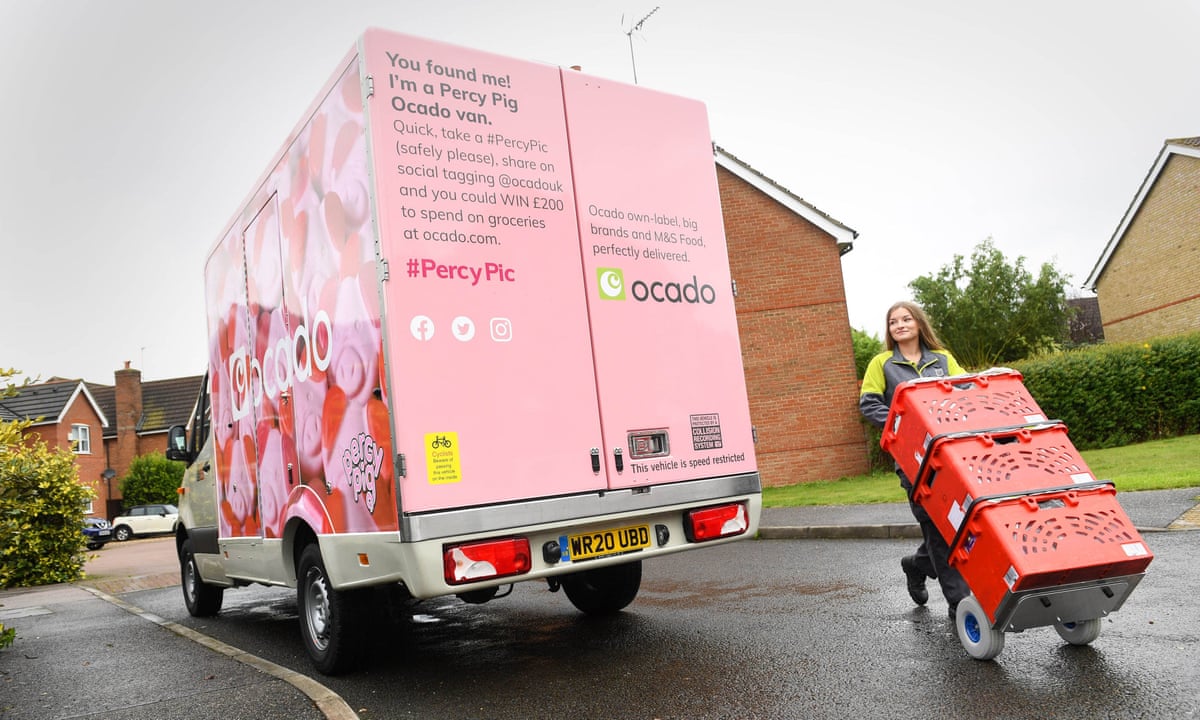 Ocado has been accused of ramping up prices of Marks & Spencer's food on its platform as its share prices tumble from record heights.
Angry customers have taken to Twitter to complain that M&S' items, which became available on Ocado's platform in September, are more expensive than the same items in M&S stores.
It also comes as the online retailer's share price has dropped 10 per cent over the past week following news that Norwegian tech company AutoStore was suing Ocado for copyright infringement of its flagship robotic technology.
One "shocked" customer posted pictures showing four items which were more expensive to buy from Ocado than in-store with M&S.
Following his post other shoppers took to the social media platform to point out further price discrepancies, as well as the fact that Ocado does not offer deals available in M&S.
In response to accusations that this was "unfair on people who are shielding", Ocado said: "The vast majority of M&S products on Ocado.com are similarly priced to those in stores.
"Both companies remain separate entities and set prices independently, and therefore prices can differ between online and instore, in both directions. Ocado remains committed to providing the best value experience for its customers".
Meanwhile Ocado is also facing a backlash from investors after they helped drive its share price temporarily past £21.7 billion last week, surpassing the UK's largest supermarket Tesco's £21.1 billion comfortably.
The same week news broke that AutoStore had ordered Ocado to stop making and selling its automated robotic picking technology.
It said that its ownership of the "technology at the heart of Ocado's warehousing system is clear" and that it would "not tolerate continued infringement".
Ocado's share price has now dipped 10 per cent compared to last week's highs, dropping back below Tesco to £18.7 billion.
Read the full article here – chargedretail.co.uk