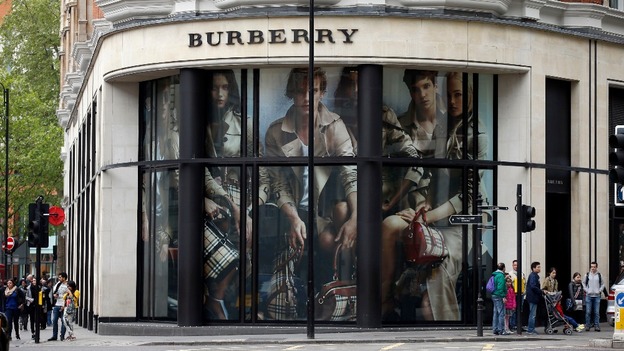 Burberry shareholders have rebelled over the high pay of executives, with almost one third of investors refusing to back the proposed wage packets.
The shareholders rejected the luxury brand's remuneration report at its annual general meeting despite an attempt by Burberry earlier this month to appease investor dissatisfaction by reducing pay deals.
The revolt was spearheaded by shareholder advisory group ISS, which advised its members to vote against the report despite the climbdown.
Burberry had decided to award multimillion-pound share awards to outgoing chief executive Christopher Bailey and new chief financial and operating officer Julie Brown, who joined the business in January from medical technology company Smith & Nephew.
Brown's award was intended to compensate her for the loss of performance-related awards which would have been handed to her had she remained at Smith & Nephew – and it was this that raised ISS' hackles.
Brown has now handed back about half, £0.8m, after the investor adviser drew attention to the fact that Smith & Nephew executives had actually received smaller awards than the package that the Burberry board thought Brown was giving up.
She also voluntarily gave up 75%, £1.6m, of her executive share payment, which was awarded as a long-term incentive, because she started at Burberry later than expected.
John Peace defends pay
Burberry chairman John Peace defended the pay packets. He said: "My job is to work with the board and remuneration committee to do what's right for the longer term. My job is to get the best we can for the company and I think in Julie we have an absolute star."
The row came as shareholders met new chief executive Marco Gobbetti, formerly boss of Celine, for the first time.
His appointment followed concerns that Bailey, who had taken up a joint role encompassing the duties of chief executive and chief creative officer, was overstretched at a time of intense financial pressure driven by critical markets in Asia suffering and the US department store business declining.
Earlier this week, Burberry reported that its sales crept up during its first quarter. Like-for-likes rose 4% while underlying sales rose 3% to £478m, a 13% increase in reported currencies.
Burberry said strength in mainland China drove an improvement in its performance in Asia Pacific, where it achieved mid single-digit growth.
The luxury retailer achieved high single-digit growth in Europe, the Middle East and Africa with strong growth in the UK dragged down by poor sales in some Continental territories such as Italy and an ongoing poor market in the Middle East.
Burberry suffered in its American markets where footfall has been in decline. However, the relative strength of the US dollar has driven American consumers to shop while abroad despite demand at home declining in both domestic and tourist markets.