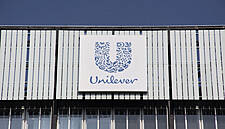 Unilever has been named as the company with the most number of brands featuring in the Brand Footprint report conducted by consumer research group Kantar Worldpanel.
The report measures which FMCG brands are being bought by the most consumers, most often, around the world. It examines one billion households across 39 countries.
There were 13 Unilever brands in the Brand Footprint top 50 this year. This includes Knorr, Dove, Lux, and Sunlight, all of which feature in the top 20, and Lifebuoy soap which was ranked number three.
Company Growth
"Increasingly we see that people want to buy from companies and brands that not only have great products at the right price, but also fit with their values," said Keith Weed, chief marketing and communications officer at Unilever.
"Our business is investment-led, innovation-led and sustainability-led. We will continue to invest in our brands to drive their growth, popularity and consumer benefits whilst ensuring they are contributing positively to society and the environment."
Sustainability
Unilever says that its most sustainable brands are growing over 50% faster than the rest of the business, and delivered more than 60% of the company's growth in 2016.
More than two thirds of the company's brands which featured in the Kantar Worldpanel top 50 were from its Sustainable Living range of products.
A new product under the Sustainable Living brand is Sunlight, part of Unilever's global Surf brand, which came 14th in the study. Sunlight uses SmartFoam technology to break down suds faster.
As well as committing to sustainability, Unilever announced earlier this year that it intends to use only 100% recyclable, reusable, or compostable packaging by 2025.