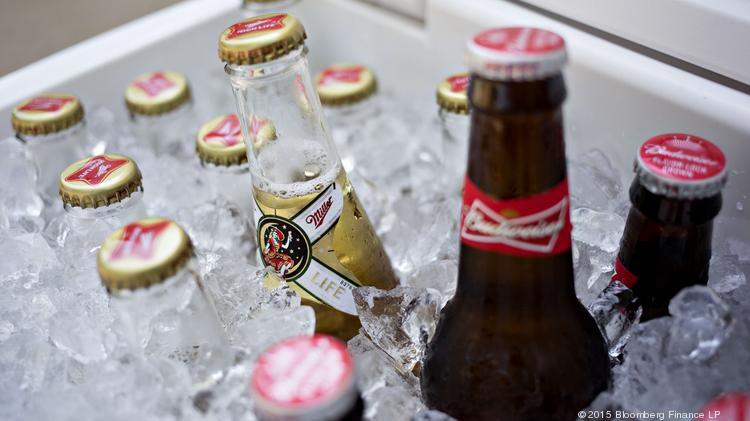 SABMiller investors will cast their votes this week on a deal which, if passed, will be the UK's largest ever corporate merger.
The deadline for proxy votes on Anheuser-Busch InBev's (AB InBev) £79bn takeover bid will close tomorrow morning, while shareholders will also be able to vote in-person at the company's High Court meeting on Wednesday.
The decision on whether to plough ahead with the tie-up, dubbed "Megabrew", will rest on two votes after the High Court ruled last month that SAB shareholders could be split into two classes.
The FTSE 100 brewer's two largest shareholders, cigarette maker Altria and Bevco, will vote separately from smaller investors on the increased offer, which AB InBev topped up from £44 per share to £45 per share following complaints from activist investors.
Altria and Bevco, which have access to a more lucrative joint cash and stock option, are widely expected to vote in favour of the deal.
However, there are fears the takeover could be derailed by the other vote, comprised of the company's smaller investors who will be deciding on an all-cash option.
It has been widely reported that multiple funds, most of which are thought to be US hedge funds holding around 20 per cent of the company's stock, have failed to convert their holdings into shares with voting rights. This could leave a relatively small number of investors with the power to block AB InBev's approach on Wednesday.
SABMiller's board has unanimously urged shareholders to vote in favour of the topped up deal, though groups such as Aberdeen Asset Management are still unhappy with the terms and plan to vote against it.
Global investor advisory groups Glass Lewis and Institutional Shareholder Services have backed the deal.
In a bid to push Megabrew through, AB InBev has had to sell off numerous brands to satisfy antitrust regulators in more than 20 jurisdictions, including Europe, South Africa, the US and China.
In mid-April, the company accepted a £1.8bn offer from Japanese drinks group Asahi to buy Peroni, Grolsch and craft brewer Meantime.