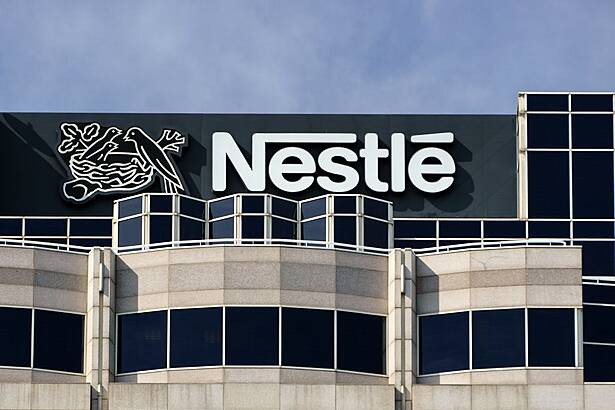 Nestlé SA is planning a 20 billion-franc (€18.4 billion) share buyback and said it's on the hunt for acquisitions, just days after activist investor Dan Loeb disclosed a stake in a bid to shake up the world's largest food company.
Nestle will funnel investment into coffee, pet care, baby food and bottled water and pursue opportunities in consumer health care as it starts its biggest buyback in a decade, the Vevey, Switzerland-based company said in a statement Tuesday. Should it make a "sizeable" acquisition, Nestle may modify the buyback plan.
The buyback was announced just days after Loeb's hedge fund company Third Point urged the company to take such a step. The food maker completed its last repurchase in 2015, and new CEO Mark Schneider said in February in his first public appearance as chief that buying back stock is a lower priority than reinvesting in Nestle's business and paying dividends. The company has bought back 47 billion francs worth of stock since 2005.
The Swiss company's reaction echoes the strategy shift Unilever announced in April after Kraft Heinz Co.'s failed takeover bid. The Anglo-Dutch company said it would buy back 5 billion euros ($5.7 billion) of stock and divest its spreads business as the unsolicited $143 billion offer led Chief Executive Officer Paul Polman to pledge better shareholder returns.
L'Oreal Stake
In addition to recommending a buyback, Loeb urged Nestle to sell its 23 percent stake in cosmetics maker L'Oreal SA, eject underperforming brands and take on more debt. Schneider has already announced a review of Nestle's U.S. confectionery business, including the Butterfinger and BabyRuth brands, that could result in a sale.
Nestle said it will start repurchasing shares July 4 and the program will run through 2020. The company said the program will likely be backloaded in 2019 and 2020 to allow for acquisitions. The company said it expects a net debt to Ebitda ratio of about 1.5 in 2020.
Nestle was the weakest performer among six of Europe's biggest consumer-goods stocks including Unilever and Anheuser-Busch InBev NV in the previous three years, Third Point said when announcing the purchase.
The company's 2016 sales growth fell to the slowest pace in at least a decade amid sluggish demand and Schneider abandoned Nestle's long-standing revenue target two months after becoming CEO.