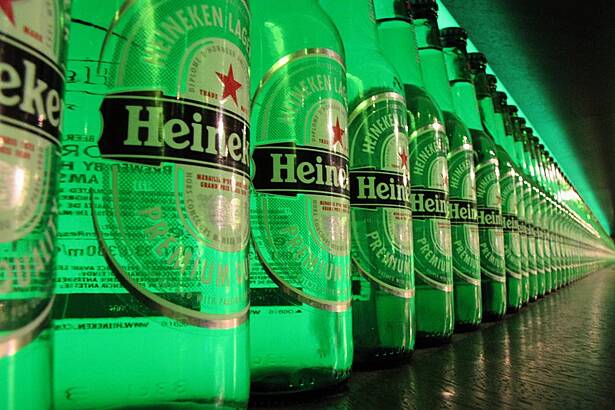 Heineken NV, the world's second-largest brewer, reported first-half profit that beat analyst estimates, helped by warm summer weather in Europe and growing demand for more expensive beers in Asia.
Adjusted operating profit rose 5.9 percent to 1.81 billion euros ($2.12 billion), the Amsterdam-based company said in a statement Monday. Analysts expected 1.75 billion euros.
Positive Contribution
"We delivered strong results in the first half year, with all four regions contributing positively to organic growth in volume, revenue and operating profit," Chief Executive Officer Jean-Francois van Boxmeer said in the statement.
"Europe delivered a good performance, momentum remained strong in Americas and Asia Pacific, and results improved in Africa Middle East & Eastern Europe despite continued difficult market conditions."
Asia Growth
Heineken's Tiger brand has driven growth in Vietnam, one of the company's largest markets alongside Mexico and Nigeria, where it's increased prices. Larger rival Anheuser-Busch InBev NV reported earnings that soared past estimates last week on cost-cutting after its acquisition of SABMiller. Heineken has bid for 1,900 pubs from Punch Taverns in the U.K. and is doubling down on investment in Africa, having opened a brewery in Ivory Coast this year and expanded operations in the Democratic Republic of the Congo.
Heineken's beer volume rose 2.6 percent on an organic basis, compared with the estimate of 1.8 percent.