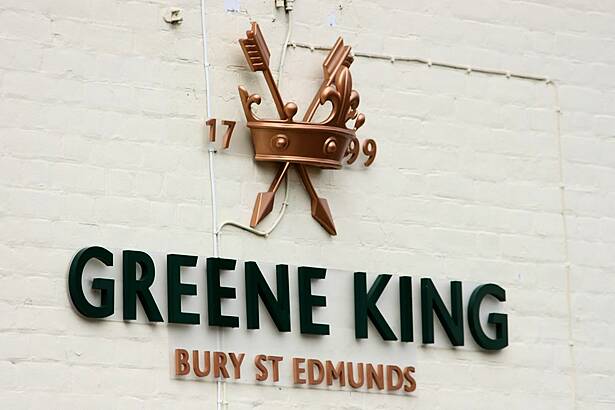 Pub company Greene King posted a 5.2% decline in operating profit in its Brewing & Brands division in the full-year to April 30 2017, according to the group's preliminary full year results.
The firm, which produces craft beers such as Greene King IPA and Old Speckled Hen for the retail market, as well as for the on-trade, posted sales of £200.3 million in its Brewing & Brands division, which was 1.7% higher than the previous year.
EBITDA in the division was 4.2% lower, however, at £36.2 million, while operating profit was down 5.2% to £31 million.
'In Brewing & Brands, our long-term strategy is to win market share and increase cash generation through building consumer loyalty to our core ale brands and our innovative range of seasonal and 'craft' ales,' the company said in a statement.
Weaker Ale Market
Performance [in its Brewing & Brands division] 'was held back by the weaker ale market combined with the reduction in our exposure to lower margin accounts in the on- and off-trade channels,' it added.
'The second half saw improved trading leading to full year record revenue of £200.3m, up 1.7%. Margins were impacted, however, by increased cost of goods sold and investment in marketing and price.'
Overall, Greene King posted a 6.9% increase in group revenue to £2.22 billion, while statutory profit before tax was down 2.6%, to £184.9 million.
"Our performance has been achieved against a demanding backdrop of increased costs, weaker consumer confidence and increasing competition," said Rooney Anand, chief executive officer. "While I expect these challenges to intensify over the next few years, Greene King has a very strong track record of delivery in tough market conditions."