With more and more consumers suffering from food allergies or intolerances, and opting for a healthier diet, the demand for unprocessed food with high-quality ingredients such as beetroot, chai, flax, kale, linseed, pumpkin, spinach and quinoa, is rising rapidly.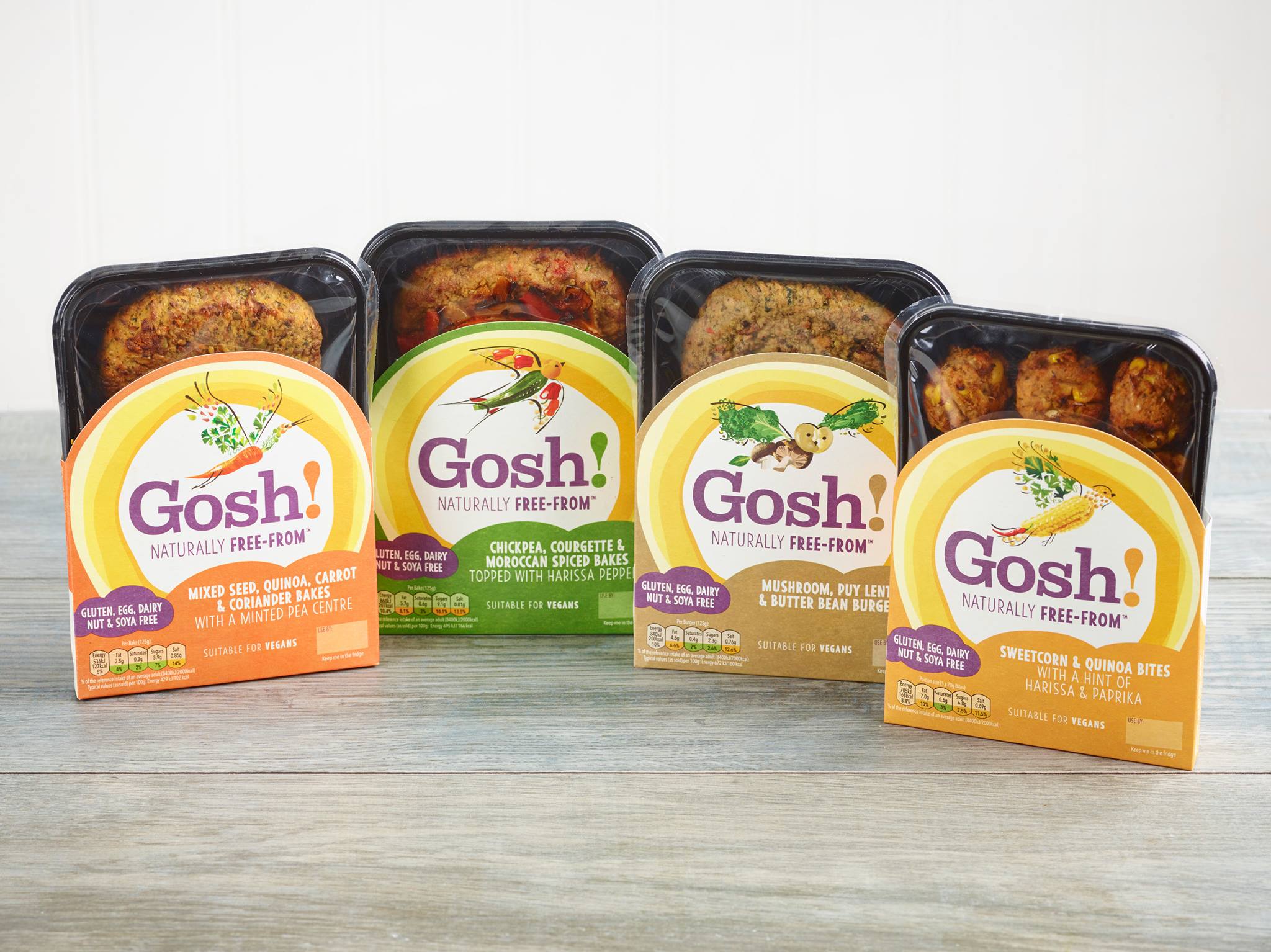 Many every-day foods such as breads, pasta, flours and cereals are known to contain gluten. For those choosing to exclude gluten from their diets due to intolerances or life style choices, there are plenty of foods that can still be eaten.
According to Coeliac UK, vegetables, pulses such as peas, beans and lentils, rice, nuts and seeds, maize and potatoes are all naturally gluten-free. The organisation produces an annual Food and Drink Directory listing thousands of foods from tins of soup to ready meals that are safe to eat.
Using this Food and Drink Directory, consumer knowledge of which foods contain gluten, and those which can be included on a gluten-free diet can be built up.
Gluten-free product ranges are available in the Free From section of supermarkets, in health food stores, and online – each month we are seeing innovative products coming onto the market.
One such product range is Gosh! The range of nutritional free-from meals are convenient and made from healthy ingredients such as quinoa, linseed, pumpkin, spinach, beetroot, chai, flax and kale.
Being free from the fourteen most common allergens, its ingredients are known for the nutritional properties provided.
Popular products in the attractively packaged Gosh! range include Mixed Seed, Quinoa, Carrot & Coriander Bakes; Sweetcorn & Quinoa Bites With Harissa & Paprika; Chickpea, Courgette & Moroccan Spiced Bakes With Harissa Peppars; and Mushroom, Puy Lentil & Butter Bean Burgers.
New to the range are the Beetroot, Kale and Quinoa Burgers, which also includes chickpea, coriander and mint. Beetroot, Kale and Quinoa all come with an array of health benefits.
Speaking on the healthy range, Laura Southern, nutritionalist at Gosh!, said that it gives a new hope to the many people with food allergies and intolerances who ae looking for much more flavour, but with added convenience, and for those choosing healthier options.
"The effectives of our digestion can often be negative, and a range that contains nutritious ingredients that are not only packed full of taste, but are also known to have health benefits is the way forward," she said.
The Gosh! range is also suitable for vegetarians, vegans and coeliacs, and is fully accredited by the vegan and vegetarian societies, and Coeliac UK.