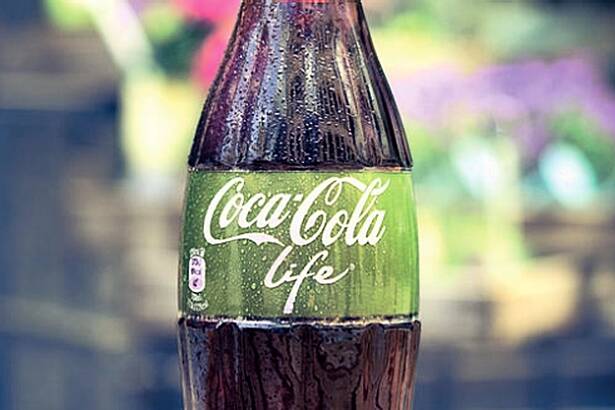 Coca-Cola Great Britain has announced that it is phasing out its Coca-Cola Life SKU from this June, while praising sales of its no-sugar variants.
The decision to discontinue the Life variant will 'enable the company to simplify consumer choice between sugar and sugar-free formats, as it continues to focus on growing and building Coca-Cola Zero Sugar and Diet Coke', the company said in a statement.
Coca-Cola Life launched in 2014, and was the first Coca-Cola product to be partially sweetened with stevia.
At the same time, it said that Coca-Cola Zero Sugar, which was relaunched last summer, has seen sales up 52% in the past nine months, while sales of both it and Diet Coke are matching those of the traditional Coca-Cola Classic variant.
"We're pleased that in just nine months Coca-Cola Zero Sugar has grown significantly and become the fastest growing cola in UK grocery," said Jon Woods, Coca-Cola Great Britain general manager. "As a result, more than 50 per cent of Coca-Cola sales in UK grocery are sugar-free.
As we look to drive no-sugar sales even more and make it clearer for consumers to differentiate between sugar and no-sugar options now feels the right time to phase out Coca-Cola Life from the UK market and focus on our three leading and iconic cola variants."