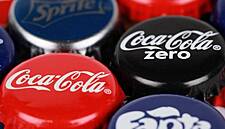 Drinks giant Coca-Cola has announced that it is on track to complete its plan to refranchise company-owned territories in the US.
Paul Mulligan and Fran McGorry, executives at Coca-Cola Refreshments, have formed a new bottling company, Liberty Coca-Cola Beverages LLC. The new company has signed a letter of intent to take over Coca-Cola's bottling processes in territories including New York, Philadelphia, New Jersey and Delaware.
Critical milestone
Although a definitive agreement has not been signed yet, the company sees this as a major development.
"This is a critical milestone in a journey that dates back more than a decade," said J. Alexander Douglas Jr, president of Coca-Cola North America.
"This important bottling territory will be in great hands under the leadership of Paul and Fran. They are experienced, locally respected operators who see many growth opportunities in the Tri-State market."
Partnership history
This is the latest development in the Coca-Cola Company's plans to refranchise all of its bottling territories, which it aims to complete by the end of 2017.
The company began working with its bottling partners over a decade ago to develop a system that would serve the changing customer and consumer landscape with a focus on creating stronger system alignment.
The new model includes strategically addressing the bottling system, customer service, product supply, and introducing a common information technology platform.