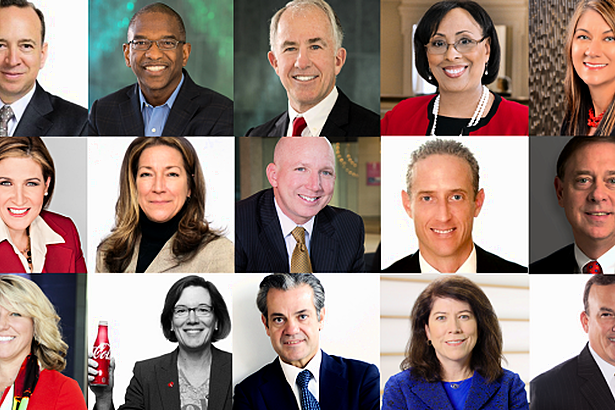 Coca-Cola has announced a number of senior leadership appointments to facilitate structural changes within the company.
It follows changes made by president and COO, James Quincey, to the company's international operations leadership team last year. The appointments will come into effect when Quincey becomes CEO on May 1.
Key changes include:
Creation of the role of chief growth officer.
Appointing a chief innovation officer to elevate global research and development into a standalone innovation function.
Positioning the information technology function as a direct report to the CEO.
An expanded and reconstituted integrated services organisation that will primarily focus on financial, procurement and associate shared services.
Senior Coca-Cola Leadership Appointments
Francisco Crespo, the president of the Mexico business unit, has been appointed to the role of chief growth officer . His job is to lead global marketing and strategy to drive growth.
Robert Long, currently vice president, research and development, will become chief innovation officer reporting directly to the CEO. This move is indicative of Coca-Cola's increased focus on accelerating the growth of its brand portfolio.
Barry Simpson, currently senior vice president and chief information officer, will remain in his role but be elevated as a direct report to the CEO. This is intended to increase visibility and focus efforts to digitise all aspects of the company's business.
Other appointments include CFO, Kathy Waller, who has been given increased scope in her role, Robin Moore, who has been put in charge of a newly created integrated services team, and Mark Eppert, who will lead the newly established business transformation team, reporting directly to Kathy Waller. Bea Perez, vice president and chief sustainability officer will become chief public affairs, communications and sustainability officer.
"Today's organisational announcement is another building block in our company's transformational journey," Quincey said.  "We are moving quickly to structure our organisation for faster growth and to ensure we can respond to the fast-changing needs of our consumers, customers, system and associates around the world."