Jack Wills founder Peter Williams has joined forces with Liberty department store owner BlueGem to acquire the fashion chain.
Williams and the private equity firm have become the retailer's new joint shareholders after buying out long-standing investor Inflexion.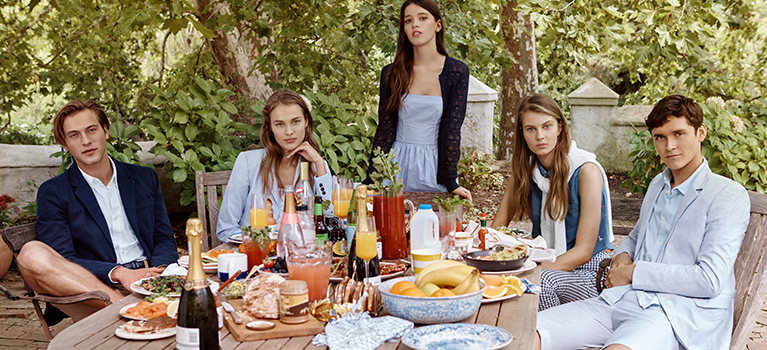 The acquisition, which was revealed as Jack Wills posted a 41.4% slump in full-year EBITDA to £5.1m, sees the retailer's non-executive chairman Mervyn Davies step down.
Davies has been replaced by Mamas and Papas chairman Derek Lovelock, while Williams will continue to lead the business as chief executive.
The changes at the top were confirmed as the preppy fashion retailer hailed "swift and significant improvement" since Williams returned as boss, despite the fall in EBITDA.
Turnover during the year to January 31 advanced 4.1% to £137.4m, but gross margin slipped to 58.3% from 60.8% in 2015.
Distribution problems
Jack Wills said margins were driven down after clearance of stock relating to its "problematic" move to outsource distribution operations to an external logistics provider.
The business said the switch caused "significant operational disturbances to inventory systems and processes" during the 2015 calendar year and the first half of this year.
Jack Wills has since brought the distribution operations back in-house and said the issues "have now been resolved".
The retailer said it opened four new stores and refitted five existing shops during the year. At the year end, it operated 81 stores, including 66 in the UK, eight in the US, five in Hong Kong, one in Singapore and one in Macau.
Investing in growth
Jack Wills said the sale to BlueGem and Williams will allow a "significant" amount of cash to be ploughed into the business to grow the brand "in the UK and internationally."
It is already planning to open 13 new stores during the full year ending January 2017 and is launching a new initiative, The Fabric-of-Jack, aimed at highlighting its provenance and increasing the "transparency" of its supply chain.
Jack Wills founder and boss Williams said: "The transaction with BlueGem is very exciting and the new capital allows us to continue our international expansion and fast-paced revival.
"BlueGem have a proven track record of building successful partnerships with premium British brands such as Liberty of London."
Williams said the financial year was "a real year of two halves" following a "dramatic improvement in profitability" during the second half.
"The numbers clearly show that momentum has returned and significant results are being delivered," he added.
"Importantly, this improvement in trading has continued into the first half of the current year."